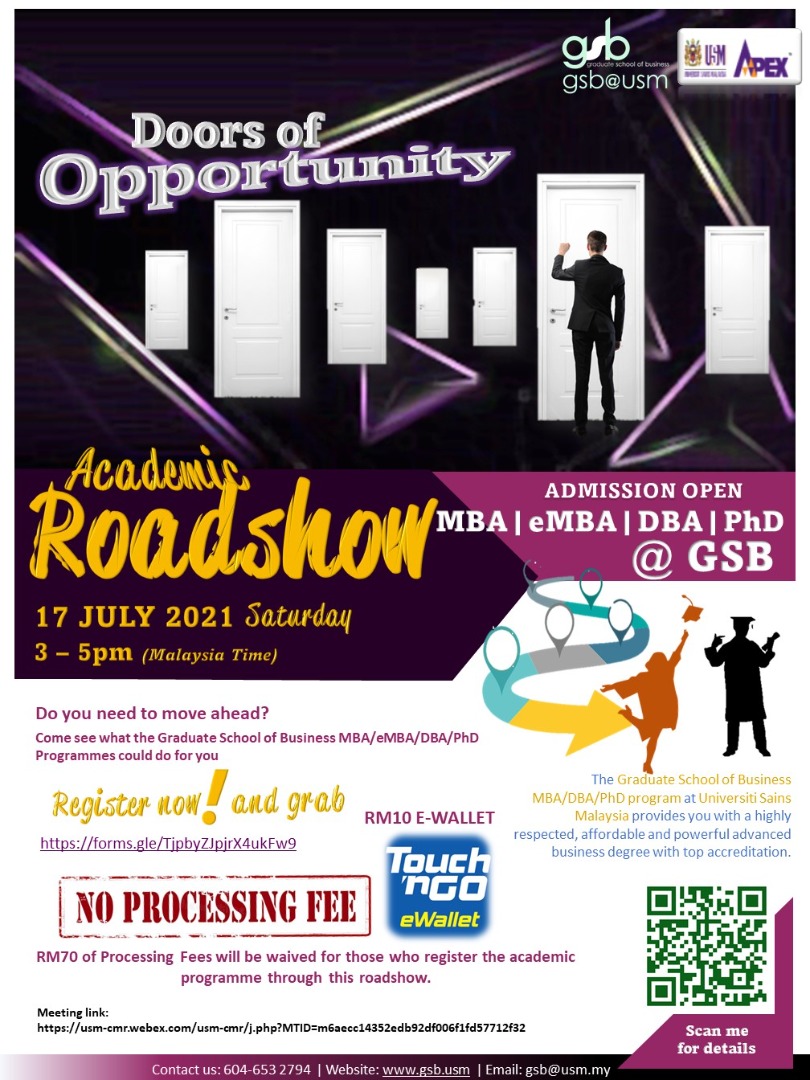 Graduate School of Business is offering new intake for academic programmes of the Master of Business Administration, Doctor of Business Administration, and Doctor of Philosophy, Academic Session 2021/2022.
Please share this roadshow to friends, relatives, and anyone through your network of contacts. Explore the keys to the latest and sustainable business knowledge. In GSB we strive to educate and inspire you as the business leader of the future.
JOIN our ROADSHOW for more info and enjoy a processing fee reduction of RM70!
HURRY UP & REGISTER NOW and receive RM10 CASHBACK through your E-Wallet account.
Registration link: https://forms.gle/TjpbyZJpjrX4ukFw9
Programmes Booklet: https://anyflip.com/ozued/mxpp/
Event Link: https://bit.ly/GSB-ROADSHOW